Okay, today I'm doing the writer's workshop from

mamakat

. She had some really good ones, so here goes. Join in yourself if you need a little prompt today:-)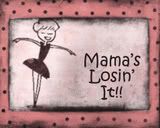 Prompt:Share a piece of unsolicited parenting advice.

Uh-oh...she asked for it. I just happen to be full of free advice these days because I am so sick of some parents and the kids they are sending off into the world. I know, I'm probably going to get a lot of hate mail...but I can handle it. And in case you don't know me, I am still in the raising kids stage, not some grumpy old fart who just doesn't understand this generation, so I'm fighting the good fight along with many of you.
My personal advice to parents:

Tip # 1: BE NICE!!!! Yes, I mean you too, not just your kids. I was forever telling my girls to "be nice". It is a very under-rated quality today. Yes, it's great to be happy, be successful, be strong, be smart...but in the end, nice counts. I remember sending my then-5 year old off to a birthday party where there were some kids she wasn't so crazy about. I told her that it wasn't her party and that she should go, have fun with the other kids and be nice. Another mother heard me and basically bawled me out. "You told her to be nice??? That's what's wrong with our society...we tell our girls to be nice. If some kid is being nasty she needs to be tough and nasty right back." Sorry...we don't roll that way in our family. She doesn't need to be pushed around but she needs to always make an attempt to be nice. Unfortunately, it's hard for kids to learn this when their parents haven't. The competition between parents is so FIERCE that nice flies out the window...and the kids are right there to watch and learn. And they ARE watching!:-)
Tip # 2: Let your children stumble and fall once in awhile. It's the only way they'll learn how to get up and someday, you won't be there and they'll have to pick themselves up all by themselves.

It isn't something that just happens. They need to learn this while you are there to encourage, teach...and then hug.
I have seen parents remove every little stone from their child's path and it is sad and a bit sickening. If they got a bad grade, it was the teacher's fault and they would request a teacher with a different style. No, not request...but insist on the teacher they wanted. They would blame where their child sat in class...or who they sat next to. Please!!!!!

Didn't get picked for a team??? There was something wrong with the process, or the judges, or the school system. BLAH, BLAH, BLAH. If your kid doesn't get picked for something, find out if they did their best. If they feel they did, encourage them to keep working hard and TRY AGAIN NEXT YEAR. Sometimes, that's all you can, or should do. (Okay, maybe a hot fudge sundae would help too:-)

My daughter Taylor is 14 years old now and a beautiful ballet dancer. In middle school, she auditioned for a performing arts school and get this...she didn't get in! There were 350-400 applicants for 60 spots and yes, certain kids had advantages. If you had a sibling at the school or your parent worked anywhere within the school system, you had preference. That took care of about 50 of the spots. The other 10 were open and she got put on a wait list. That's it! Her scores were great but there just weren't enough spots. That happens sometimes. She cried that day and then woke up the next morning, went to school and dance class that afternoon. She felt she did her best and was determined to not let it stop her.
On the other hand, I had friends who were calling the school, writing letters, signing petitions, going before the school board, screaming, crying and some even turned hateful and turned it into a racial issue. I honestly pulled away from those friends. Their child didn't get in because of their race or religion? No...it was a lottery...IF they passed their audition, which some of them didn't. Maybe their child wasn't meant to be at that school. Frankly, some of their kids weren't even talented. There...I said it...and it's true! They blamed the dance teacher or art teacher or drama teacher who helped prepare their child and said that they did a terrible job with their kid. It was somebody else's fault...and their kids will go through life believing it is always "somebody else's fault".

My daughter felt she did her best and decided to try again for high school. She worked so hard in those years and guess what...this year, everything she auditioned for she got accepted into...including that high school. (Which we turned down...partly because it is full of drama queens and their parents who feel their child is "entitled". We're doing just fine where we are, thank you very much:-) Children are entitled to a roof over their head, food, education, care and love. And it might be nice if they were taught to be "grateful" for these things, too. They are not "entitled" to be in a certain school, have a BMW at 16, go to Europe for every vacation, carry Coach purses to middle school... They need to know that things may not go their way and if they don't, they work harder next time and they don't give up.

In the case of my daughter, she wants to be a dancer. If she does go down this path, she will have MANY auditions and at most of them, she will hear the word "no". She will have to hold her head up and walk down the street to the next audition and give it her all...again. If I only put her in programs where she was sure to be the star, she would in no way be prepared for the real world. These are our children and while they are in many ways extraordinary to us, to the rest of the world they are very ordinary. Don't get me wrong, I can be as big of a mother hen as the next mom. I hate to see my child hurt, disappointed or embarrassed. But it's this crazy thing called life...and we have to let them learn to live it:-)

Prompt:

What do you aspire to be?

On a lighter note, I still don't know what I want to be when I "grow up".

hahaha

... Seriously. I love decorating, would love a

paris

flea market type of shop to sell the goodies I find (I may try this online soon), maybe do children's parties because I always loved this. There are available online courses I can take to acquire all the information I needed to get things started. The one thing I do know is there are so many things I want to learn to do yet that I will never be bored:-)


Prompt:

Tell us about your

blogline

...how long have you been blogging, when did you start, what were/are your goals for your blog, etc.

I started my blog 1 1/2 years ago, just for something fun to do. I don't write in a journal but thought this would be a place to write my thoughts once in awhile, post pictures, recipes. To be honest, I didn't even know anyone else who had a blog and never expected to make "friends" online. I'm so happy I've done that. One thing I can honestly say is that I know my blog is not the funniest, most inspiring, not even interesting to anyone but me...and I am totally okay with that. The day I start posting what I think others will want to see is the day it will become work for me and I know myself...it'll be all over:-) I am so happy when someone reads my blog but truthfully, if no one ever did, I would probably be posting the same stuff because I read it...and I know my Mom does, too:-) Thanks Mom!!!!!

5.)If you had 5000 dollars to give away or donate to a charity...explain what you would do with it and why.

Okay, this may sound bad because there are so many hurting people in the world and children who need so very much. But today, if I had $5000 I would give it to a charity that helps

Goldens

get hip surgery. You all know how much I love my dogs. Actually, they are not dogs but my little boys, right?

hahaha

Recently, a vet told me my one year old

goldendoodle

needed hip surgery, as in a total hip replacement. I was

devastated

!!!!!!! My sweet, clumsy, lovable, happy-go-lucky Maui. I went for an opinion with a surgeon and she said not in a million years did he need surgery. Basically, his hip was hurting a bit and he needed an anti-inflammatory for a week and that was it. In the meantime, I had been researching online and realized that many people cannot or will not pay the $5,000 for a hip replacement (which I do understand) and they give their dogs to a shelter or put their dogs to sleep...even young ones, like Maui, rather than fix their hip. This broke my heart. I stumbled upon a charity that will pay for hip replacements for otherwise young and healthy pets that have been given up by their owners. I know, there are so many people who need help and I wish I could help them all. But I do love my boys so for

today

, this is my charity.

Sorry this is so long. I realize I could have just posted a tip about freezing a banana for a healthy treat or something but this has been on my mind so much lately. And the

one

thing I notice as I get

older

is that I am a little less worried about what o

thers

think, which I believe gives me the courage to go for it once in awhile.

I thought

Mamakat

picked some AWESOME writing prompts today! Thank you,

Mamakat

!!!